If you are using WhatsApp and you have problems with the new policy of WhatsApp and you want to join other apps, then today we are going to tell you the best alternative for WhatsApp.
We have also kept in mind that the apps that we will tell you are not from China.

1. Hike: If you do not know about this app or have heard about it for the first time, then you are deprived of the best app made in India. One thing to be sure about Hike is that it is a very good application from WhatsApp. In the beginning the hike was very much used. But the popularity of WhatsApp suppressed this app. But let me tell you, in this app you can do more than just messages and much more. The stickers of this app are much better than WhatsApp. You can also use your own made sticker.
Hike App Icon


Also Read : For These Reasons, Hike Is The Best Messaging App, Best Replacement Of WhatsApp
2. Telegram: Telegram is becoming more popular than WhatsApp in today's time. The reason for this is that we can be connected to many channels, which include free movies, TV series, webseries, books and many items for which you have to pay all that for free. But now Telegram has tightened its rules and strict action is taken on leaking the contents of such other. Telegram can be a good option because of its popularity and storage.

The most important thing is its unlimited storage and you can store your content in it as long as you want and delete it whenever you want.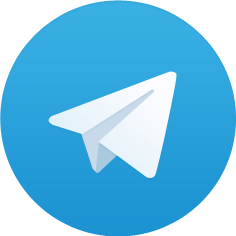 Telegram App


3. Signal: When we compare WhatsApp vs Signal, the Slant community recommends Signal for most people. Signal is ranked 2nd while WhatsApp is ranked 57th. ... Signal uses an advanced end to end encryption protocol that provides privacy for every message every time. Signal company belongs to USA. Unlike other messaging apps, Signal doesn't store a copy of your messages on internet servers ("in the cloud"). Still, if you have a sensitive conversation, it may be a good idea to delete it when you no longer need it.
Signal App