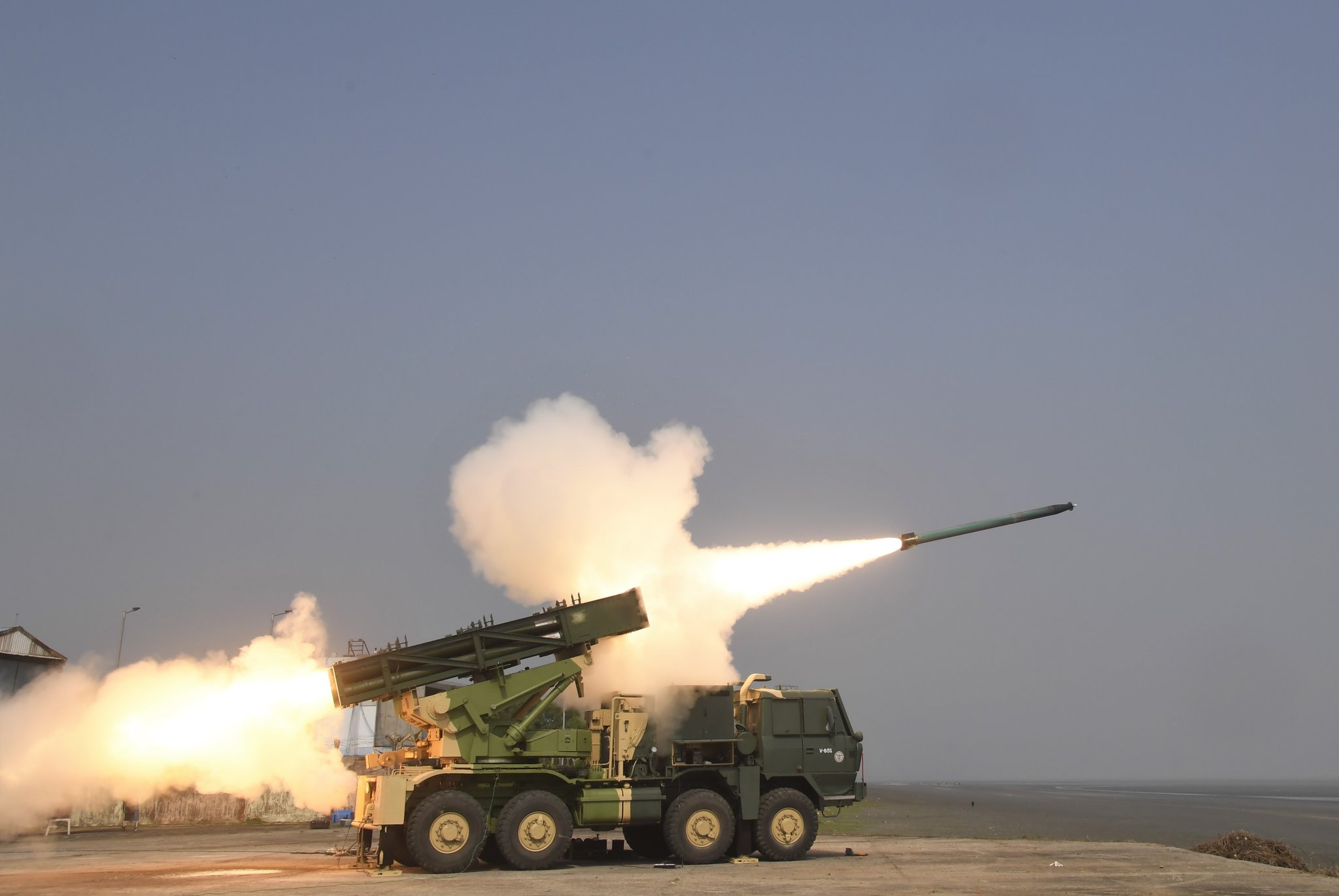 DRDO again enhances the power of the indian forces today. India tested one more weapon.
Enhanced version of PINAKA Rocket System, developed by Defence Research and Development Organisation (DRDO) has been successfully flight tested from Integrated Test Range, Chandipur off the coast of Odisha today on 04 November 2020.
A total of 06 rockets were launched in quick succession and the tests met complete mission objectives. Enhanced version of PINAKA rocket would replace the existing Pinaka Mk-I rockets which are currently under production.
India is testing their weapons rapidly. Recently India also tested Brahmos.
BrahMos has been jointly designed, developed and produced by India and Russia.
Enhanced version of PINAKA Rocket System, developed by Defence Research and Development Organisation (DRDO) has been successfully flight tested from Integrated Test Range, Chandipur off the coast of Odisha today on 04 November 2020. pic.twitter.com/DcGkA9VXFg

— DRDO (@DRDO_India) November 4, 2020