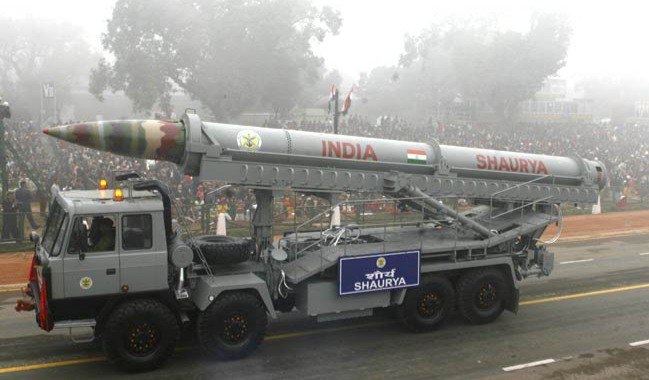 India successfully test-fired the new version of the Shaurya missile on Saturday amid the ongoing deadlock from China in eastern Ladakh. This missile is a surface-to-surface ballistic missile with a nuclear capability. Government sources have given information about this. He said that the missile was tested at Balasore in coastal Odisha.
Balasore: India today successfully test-fired a new version of Shaurya surface-to-surface nuclear-capable ballistic missile which can hit targets at around 800 kms range. The Missile will complement existing class of missile system&will be lighter&easier to operate: Govt sources pic.twitter.com/rQh1ot37LV
— ANI (@ANI) October 3, 2020
Sources said that this new version of the Shaurya missile can also target targets located 800 km away. With the introduction of the Shaurya missile, the existing missile system will be strengthened and the missile will be lighter and easier to operate.
Earlier, India on Wednesday successfully test-fired the BrahMos supersonic cruise missile, which could blast targets over 400 km. The Defense Research and Development Organization (DRDO) tested the missile under ground PJ-10 project at Balasore, Odisha and the missile was launched with indigenous boosters.

This was the second successful test of the upgraded version of the BrahMos supersonic missile, equipped with indigenously developed airframes and boosters. DRDO chairman Dr G Satish Reddy congratulated the team of scientists on the successful test, saying that this would include more indigenous material in the supersonic cruise missile.