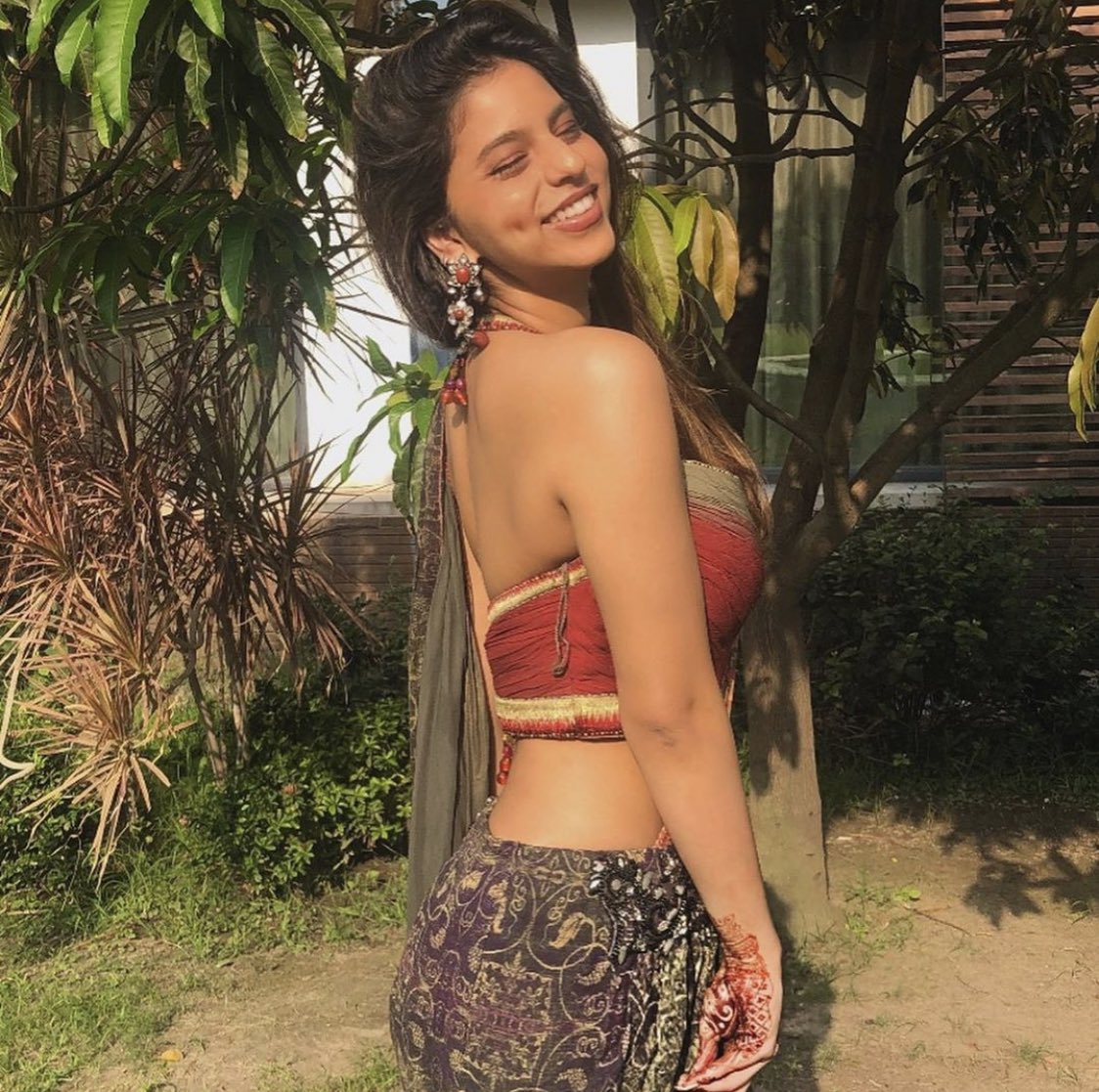 Suhana Khan, daughter of Bollywood actor Shah Rukh Khan, is in the news these days. Actually, recently Suhana Khan (Instagram) has shared some pictures from her Instagram account. In these pictures, Suhana has shared posts of trolls on social media, in which people are trolling them with their skin color. Sharing these pictures, Suhana wrote in the caption, "There are many things going on at the moment and this is an issue that needs to be fixed. It's not just about me, it's about all those boys and girls Who have grown up without any inferiority complex. "
From now on I will address suhana as a queen not a princess 🙌❤
And Suhana you are extremely beautiful human being ❤ #EndColourism #SuhanaKhan pic.twitter.com/er5dFzi07H

— Shru🦋 (@lostshruu) September 30, 2020

Suhana Khan Photos further wrote, "Here are some comments about my appearance. When I was 12 years old, I was told by youths that I am ugly because of my skin tone, due to the fact Except that he was really young. The sad part is that we are all Indians and that makes us all automatically brown. Yes we come in different colors, but no matter you distance yourself from melanin. You just can't do it. "

Subsequently Suhana Khan wrote, "Hating your own people means you are vulnerable to pain. I am sorry if social media, Indian matchmaking or even your own families have You have been assured that if you are not 5 "7 and clear color, then you are not beautiful. I hope this helps you to know that I am 5 "3 and brown and I am very happy about it. And you should be too."
After comment on Twitter went viral. People started giving reactions. One user said tell your fathers all this so that they stop promoting such white fairness cream.

I agree with #SuhanaKhan
But phle India ke logo ke soch badalne se phle apne pitashree (Father) ki soch badalne ki jrurt hai jine lakho youth follow krte
& He is shamelessly Promoting fairness cream #SRK #EndOfColourism pic.twitter.com/O6Oh74KATm

— ishu (@ishu35169176) September 30, 2020
These are some other reactions by the Users.

#Suhanakhan is talking about #endingcolourism but for that you need to embrace your own skin tone first, and from what I see she is just another celebrity who is trying really hard to be fair n babe let's not forget about your dad endorsing fairness creams his whole ass life pic.twitter.com/X2ioB99QaA

— afshan (@dark_shade00) September 30, 2020
Heights of HYPOCRISY in Bollywood.

Baap fairness cream bech rha h
Beti Colourism pe post kr rhi h😂 #Suhanakhan apne pappa ko bolo phle fairness cream bechna bnd kre #302ForSSR pic.twitter.com/7xdCJD9GID pic.twitter.com/HhjpIY5Kcf

— #justiceforsushant (@suggst_usr_name) September 30, 2020